Additional Educational Needs (AEN)- Key information
Our recent Ofsted and monitoring visit have shown that we are effective at supporting the children in our school.
'The SENCo ensures that plans to support pupils with special educational needs and/or disabilities (SEND) are well designed. Teachers are developing their understanding of what works best for pupils with SEND because support strategies are clearly recorded. As a result, pupils with SEND are beginning to make better progress in lessons. ' Ofsted Oct 2019
'The additional funding for pupils who have SEN and/or disabilities is used effectively. Pupils are supported well and the effective additional teaching they receive ensures that their progress is equal to or better than the progress of others in the school. ' Ofsted 2018
We have a fully inclusive ethos which determines that all pupils will be able to access the curriculum at a level appropriate for their individual needs. We ensure that our children get 'quality first teaching', which ensures that when teachers plan, they are making sure that they have differentiated their plans to a level appropriate for all children in their class incorporating the different layers of learning. This enables all children to make strong progress for them.
'Relationships between staff and pupils are positive and productive. Teachers work closely with teaching assistants. Teaching assistants support all pupils well, including those who have SEN and/or disabilities. They use questioning effectively to help pupils plan how they will tackle activities. They teach pupils how to use a range of resources to support their learning, and encourage pupils when tasks are difficult. ' Ofsted 2018

The class provision map identifies which children require specific interventions to help accelerate their progress. A few children that have needs which are more complex will have a Personalised plan which will be shared with parents. All of this will allow us to implement specific targets that will support them to make good progress.
If you think that your child may have an unidentified special educational need, the first step is to approach their class teacher for a discussion. Then if you are still concerned please book an appointment through the school office.
Our AEN policy can be found here
Our AEN report can be found here.
Useful external links for parents
Here you will find additional useful information and links to support which is available to you and your children.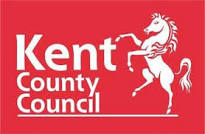 Information Advice and Support Kent (IASK) The Information and Advice and Support Kent (IASK) Service offers support and advice for parents - and families of disabled children - and children with SEN. Here is there latest leaflet.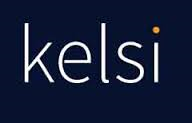 Special educational needs (SEN) KCC education website.
Here is the Kent local offer for those with additional needs.
Mainstream core standards guide
https://www.kelsi.org.uk/__data/assets/pdf_file/0004/117256/Special-educational-needs-mainstream-core-standards.pdf
Parent version of mainstream core standards:
https://www.kelsi.org.uk/__data/assets/pdf_file/0005/117257/Special-educational-needs-mainstream-core-standards-guide-for-parents.pdf
Strategies we use in school
Dyslexia
Dyslexia-friendly classroom practices are reflected throughout the school. Please see the attached whole school provision map as a guide to what we are able to offer pupils with dyslexia. Staff are supported to ensure they are meeting the needs of dyslexic children and we seek the advice of the Educational Psychology Service where appropriate. You can read more about dyslexia by visiting the British Dyslexia Association where you can read their latest newsletters. Other websites that might prove useful are Kent West Dyslexia Association and Dyslexia Action.
Dyslexia and Literacy Strategies for Parents


Dyslexia Provision Map
Irlen Syndrome
For those with Irlen Syndrome, the brain is unable to process full spectral light. This can results in a range of distortions in the environment, a range of distortions on the printed page or physical and behavioural symptoms. Where a diagnosis is in place the school will adapt practice as appropriate. Adaptation can include coloured books, coloured screens on the interactive whiteboard etc.
Gifted and Talented
We aim to ensure that children who display exceptional gifts and talents are provided for. Every year, the children with exceptional gifts and talents are identified by members of staff as well as their families. This process enables the school to ensure that provision is in place to challenge and enrich the learning of this group of children. The school works to offer a variety of enrichment opportunities both inside and outside of the classroom, and aims to harness and develop the gifts and talents that our children display.
More able children are catered for through layers of learning and quality first teaching.
Speechlink
A speech programme which targets sounds that children have difficulties in producing. Children are tested within the school using this specialised computer programme and then the class teacher or teaching assistant delivers the suggested individualised programmes. There are occasions when the tests show that a child needs to be referred to a Speech and Language Therapy for additional guidance and/or intervention.
Speech and Language
Individualised programmes submitted by a Speech Therapist assigned to this school which is delivered by the class teacher or teaching assistant. These are for children who have been referred, by the school or by a medical professional, to be assessed by the Speech and Language Therapy Service. These programmes can include speech sound production, language development and social skills, depending on the child's needs.
EAL - English as an Additional Language
This is for children who have a first language other than English and may need further intervention with their English language understanding in order to aid their academic development however we will initially follow the immersion technique.
Fizzy
The Fizzy programme has been developed by Physiotherapists and Occupational Therapists. It is graded and measurable in three stages and works on three specific areas- balance, ball skills and body awareness.
Toe by Toe
This is a highly structured, multi-sensory individual reading programme which is specially designed for children needing additional support in acquiring reading and phonic skills.
Emotional support/counselling
This intervention is accessible to all pupils who may be experiencing difficulty with some aspects of home/school life e.g. a family bereavement which may impact on their school life. The Village Academy employs a fully qualified counsellor to support pupils.
Anger management
This is provided to help young people understand why they are angry and how to deal with it in a positive and safe way.
Fine motor skills
Fine motor skills are vital to the development of many competencies in young children. Activities are divided into sections focusing on warming up, hand and finger strength, manipulation and eye-hand co-ordination. A programme called Clever Fingers is used for this purpose.
Autism
For advice or information on autism spectrum disorders please visit the National Autistic Society on www.autism.org.uk or the Kent Autistic Trust on www.kentautistic.com.
If you wish to discuss any of the above or a specific issue regarding your child, Mrs Wickham can be contacted via the school office.
Tel: 01795 521362
or Email: office@lynsted-norton.kent.sch.uk